Components of a Residential Roof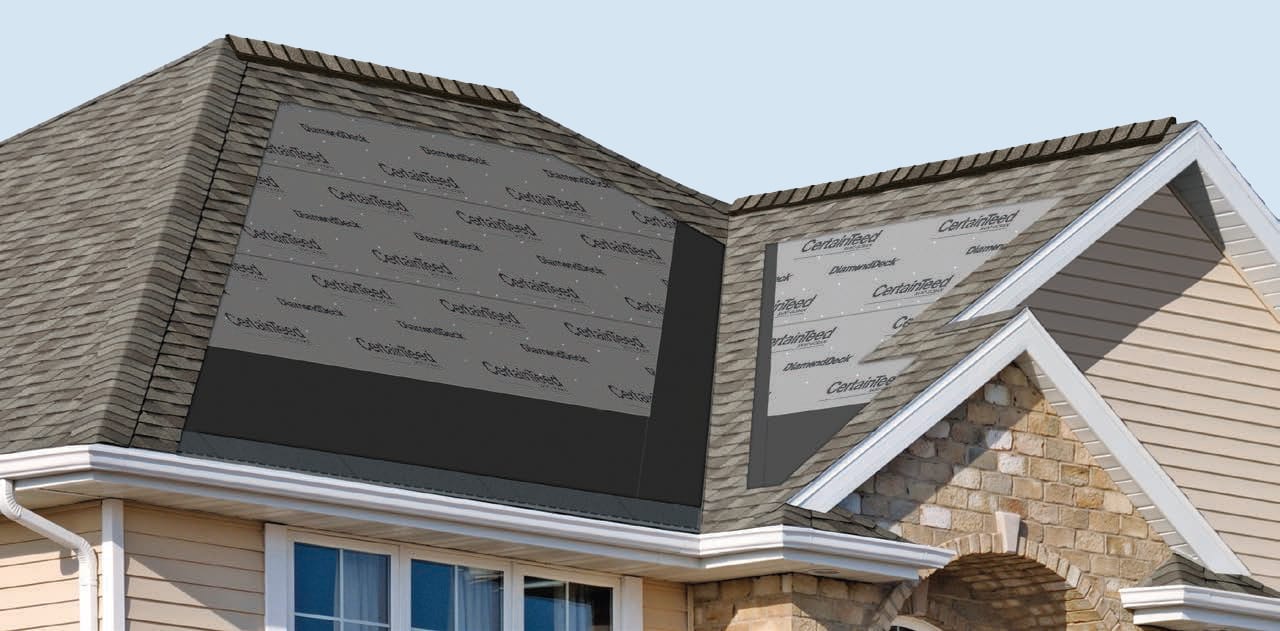 Water-Resistant Underlayment
1. Waterproof Underlayment
The first step in your defense against the elements. Self-adhering underlayment is installed at vulnerable areas of your roof to help prevent leaks from wind-driven rain and ice dams.
2.

Water-Resistant Underlayment

Provides a protective layer over the roof deck and acts as a secondary barrier against leaks.
3.

Starter Shingles

Starter Shingles are the first course of shingles that are installed and designed to work in tandem with the roof shingles above for optimal shingle sealing and performance.
4.

Shingles

Choose from a variety of Good-Better-Best styles to complement any roof design and fit your budget.
5.

Hip & Ridge Caps

Available in numerous profiles, these accessories are used on the roof's hip and ridge lines for a distinctive finishing touch to your new roof.
6.

Ventilation

A roof that breathes is shown to perform better and last longer. Ridge Vents, in combination with Intake Vents, allow air to flow on the underside of your roof deck, keeping the attic cooler in the summer and drier in the winter.