We Stand Behind
EVERY ROOF & REVIEW
Here's what our clients and homeowners have to say….
When we had to re-shingle our roof, we chose CVR roofing. Jamie came out to provide options in detail, and pricing for each one. He was very professional and knowledgeable. The job was completed as scheduled, and on time. Austin and his crew as well, were very professional, courteous, efficient and cleaned up at the end of the day.

Eric Shields
Great company!!! Presentation in my home of materials used in their roofs with a clear explanation as to what you are buying and which one is right for you. Of three quotes I received theirs was the most comprehensive and also the most reasonable.

Jim in Burlington
Extreme damage to my roof from a windstorm. CVR Roofing came over quickly to give an estimate and timeline for repairs offering several options. They were the only company who actually climbed onto the roof and noticed a potential problem area. Roof replacement was done sooner than expected and the clean up was great! If I have to go through this again (if I ever move) I would hire CVR Roofing

Private User
A LITTLE MORE
About CVR Roofing
Oakville + Burlington Roofing Services
CVR Roofing offers outstanding re-roofing services for homes in Burlington and Oakville. Your roofing system protects your home, family and possessions. As an Oakville-based, family-run roofing company, this will always be top priority with us.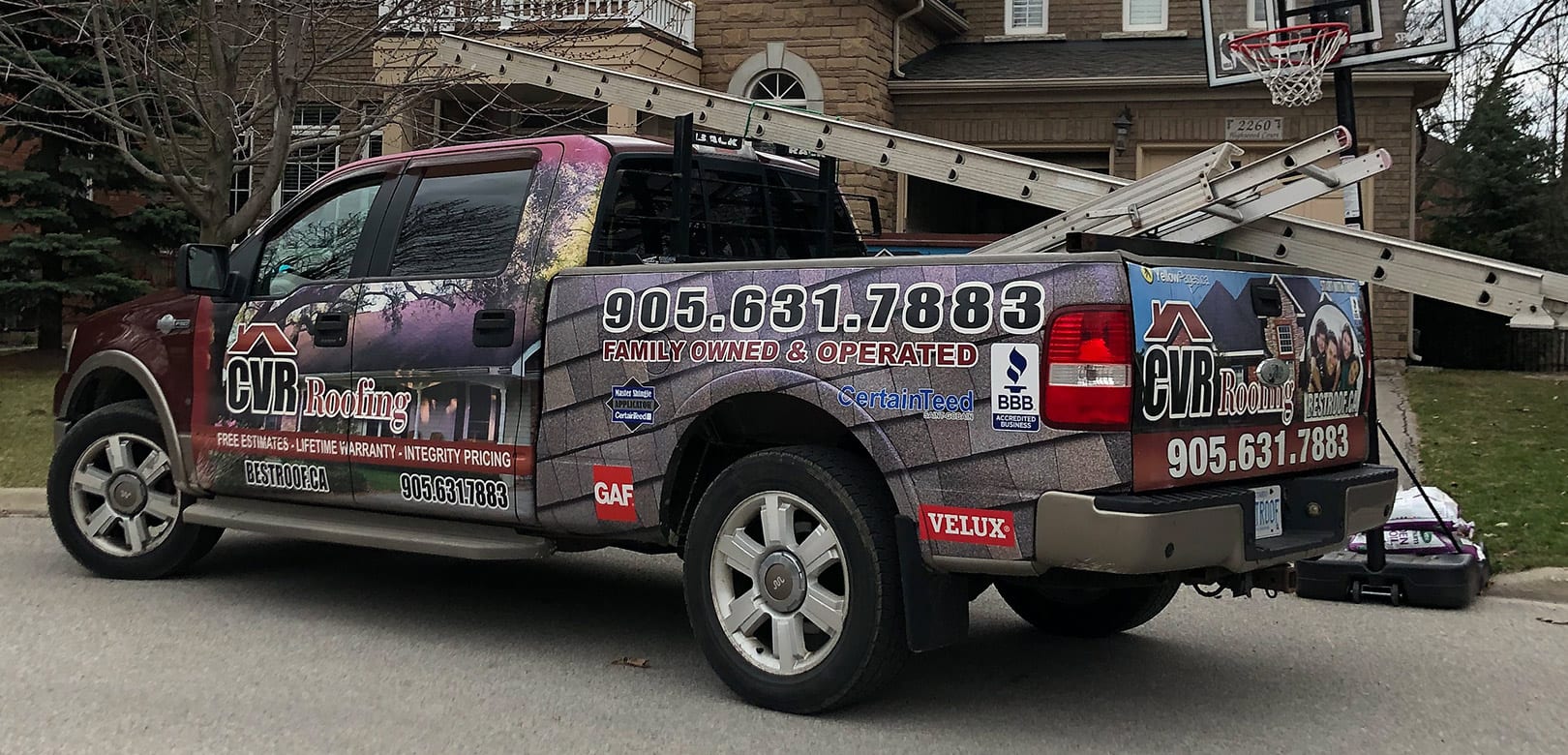 At CVR Roofing we are 100% committed to doing things the right way.
We believe this means spending the time to thoroughly inspect your roof and even more thoroughly explain why our superior roofing system and customer service makes the difference.
Let's discuss what YOU need today – give us a call and meet the guys!

Professional Roof Installation
Extensive experience, product knowledge and professional training deliver problem-free roof installations. Our fully-insured, bonded and licensed crew respect your privacy and property. We work in a clean, safe and professional manner at all times. CVR Roofing Site Supervisors are among a small group of Burlington & Oakville roofers that are certified MSA's (Master Shingle Applicators) ensuring seamless work. As a member of the Professional Roof Advisory Council we meet all required industry standards.

Prevention is better than cure
Our prompt response to incidental damage from weather, rodents, etc. shows we take the protection of your home very seriously. Our complete roof inspection reveals any hidden damage (including mould detection) to help you fix roof problems rather than cover them up. When you re-roof with us, we offer the Tundra Package of superior moisture resistance and ventilation. We firmly believe that prevention is better than cure.

Integrity Pricing
Our Integrity Pricing Policy guarantees consistent 'best-value' pricing throughout the year. We don't hike rates to cash-in on high demand in peak season. We offer roofing systems to meet a wide range of design and budget needs through our Good, Better, Best estimates