FAST RESPONSE: Suffered from wind/storm damage? We'll get you inspected fast!
OAKVILLE + BURLINGTON
ROOFING
INSPECTION + REPAIR
Get our 20+ yrs of experience working for you!
You are welcome to give us a call:
FAST RESPONSE
ROOF REPAIR
There are many things that can go wrong with a roofing system and require urgent repairs. From broken and missing shingles to leaks and clogged gutters, it's important to hire roofers you can trust to help you find the problem and fix it.
We offer extensive repair services to ensure your home is adequately protected from costly damages. We know that when repairs are done quickly and effectively, you can save so much money and enhance the value of your property. In most cases, the repairs needed are minimal but can save you thousands of dollars by preventing further damage.
BURLINGTON + OAKVILLE  ROOF REPAIR GALLERY:
3 reasons to choose CVR roof repair: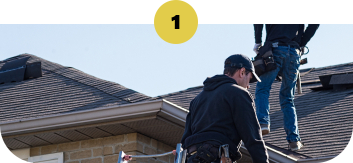 We understand it's important to get a prompt, thorough inspection to identify your roofing repair issue. Jamie or Bruce will explain the problem and advise you on the best course of action.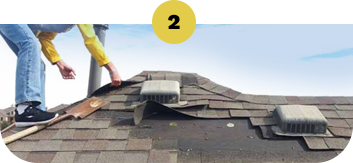 We pride ourselves on educating clients about their required roofing repairs. Choose what's right for you knowing there won't be any surprises after the fact!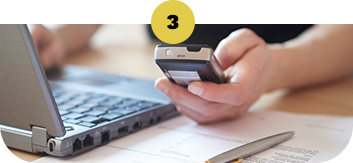 We'll help you through every step of getting your roof repaired and your home protected! We have extensive experience with insurance claims and documenting the damage and required repairs.
Book your free Repair Inspection